Best Money Lender Johor Bahru
We are the best licensed money lender company in Johor Bahru offering all types of loans including business loan, small business loan, startup business loan and property loan. We offer flexible money lending solutions to many people who prefer turning to a money lender in the capital city of the Malaysian state of Johor. We are quite aware of the fact that turning to money lenders is much more convenient and better alternative than borrowing money from financial institutions and banks.
There are lots of benefits of taking help from a legal money lender as compared to approaching with a commercial bank. When you approach licensed moneylenders like us you get loan offers out of our own capital at the rate decided by the Moneylenders Act 1951. Established money lenders like us offering business financial services charge simple interest in between 12% to 18% per annum according to the act.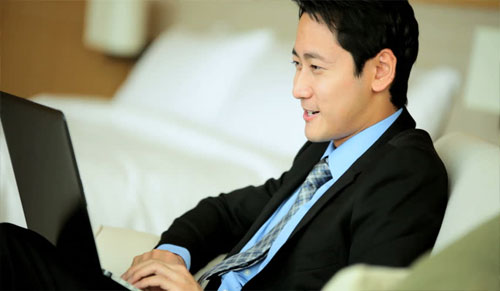 We Are Leading Licensed Money Lender Company In Johor Bahru
FastBusinessLoanJohor.com is a leading money lender in Johor Bahru having the best experience as a financial consultant in solving all your financial problems. We recruit experienced and expert staff that is well-versed with all the legal and social norms related to money lending business in Malaysia and provide you with the most plausible solution.
Our experts in business financial services analyze your specific needs and accordingly come up with a bespoke money lending facility. We understand that merely getting a loan is not enough. The loan amount should fulfill your requirement and hence the loans we offer are specially designed to meet your needs.
In the moment of crisis, time is money and hence we make sure that as a legal money lender, we provide you loan instantly the moment you fulfill the terms and conditions deemed necessary for such a process.
We Provide Reasonable Schemes
With years of experience as a licensed money lender company, we are committed to providing various money lending schemes that include multiple choices for paying the loan in installment. As a reputed money lender, we arrange for you a flexible package to ensure that the repayment is never a burden for you. We ensure that the installments are arranged as per your requirement and capacity to pay. Similarly, as the leading legal money lender in Johor Bahru, we make sure that all the legal processing of money lending is conducted smoothly and pleasantly without any hassle.
Be it our low-interest base or our quick and effective approving of most of the loan applications, all the business financial services that we offer are impeccable and justify your trust in us. We recruit well-trained and highly updated staff that is aware of all the latest legalities and loan lending processes.
Our experts also have deep technical know-how to ensure that the work is executed in the most transparent and updated manner. The primary aim of our company is to help you meet your financial needs and live a tension-free, happy life.
Seal of Trust
With years of cooperation and transparency, we have gained the trust of all our clients in Johor Bahru. We keep all your personal and financial details confidential and ensure that they are never leaked out or create any issues for you.