Small Business Loan Johor Bahru
Do you have an idea with a lot of potentials to turn into a flourishing venture? Are you interested in getting a small business loan for funding your dream project? Then, you must definitely approach FastBusinessLoanJohor.com that offers both SME loans and SMI loans according to the regular norms of the Malaysian government.
SME business loans are meant for the small and medium enterprises that require money for easing their financial issues while carrying out trading activities. Possibly, a startup servicing company may also require the loan if it fails to get government grants to raise funds for its project. As the leading SME loan consultant, we offer lots of options when it comes to fulfilling the requirement for short-term temporary business financing. Irrespective of whether you require short-term temporary business financing for your startup or even a working capital loan, our full range of integrated professional consultancy services to SME & SMI ensures that your business sustains and flourish rapidly.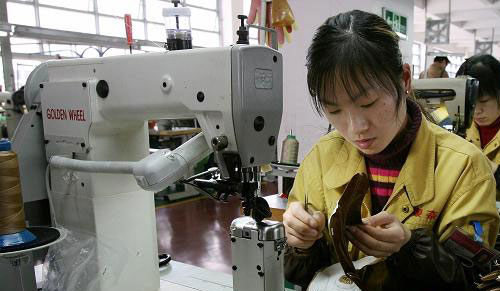 Are You Lagging Behind Due To Low Bargaining Power?
There are many small businesses out there that require business loan as additional funding to cover up their weak financial strength. At such a time a reputed SME loan consultant like us, will suggest small business loan option. Many times customers in Johor Bahru are slow in repaying the loan because they fear that it may affect the operating cash flow of SME. These business enterprises do not have much bargaining power since they are in a state of infancy and battling with the market demands and superior competitors.
In the absence of government grants, SME loans or SMI loans from reputed and legal money lenders like us can provide additional business support for financing capital expenditure and business expansion. We are one of the topmost money lenders in Johor Bahru and the surrounding areas including Yong Peng, Simpang Renggam, Mersing, Skudai, Bukit Gambir, Kota Tinggi, and more offering full range of integrated professional consultancy services to SME & SMI.
Easy To Apply Process
Our application process for a small business loan is very easy. Being one of the renowned licensed money lenders and an SME loan consultant in and around Johor Bahru, we approve the loan application very fast within 24 hours. We ensure that the amount of SME loans and SMI loans are disbursed very quickly so that the borrower can get the cash almost immediately.
As per the normal requirement of Johor Bahru administration, it is important for an SME to be registered with SSM for at least six months for getting government grants and also for getting a loan. As the owner of an SME, you must provide bank statements of the last 3 months, an IC Copy and Utility Bills. Our full range of integrated professional consultancy services to SME & SMI will ensure that all your documents are complete so that the loan is approved very fast.
But in the case of incomplete documentation, we still consider your application for loan approval on a case-to-case basis. Call now, to get more details of the business loan approval process!